Postcard Collection
Postcards > Buildings -- Church > Old Wye Church, Wye Mills, Maryland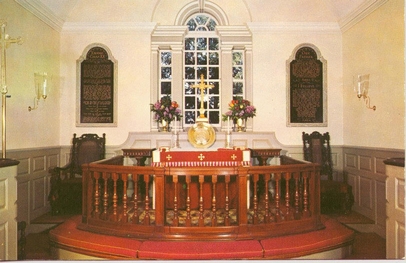 Old Wye Church, Wye Mills, Maryland
Location:
Wye Mills, Maryland
Description:
Built 1721 — Restored 1949

View of the Altar, showing Bishop's and Clergy Chairs, c. 1670, and Altar Prayer Book printed by John Baskerville 1762. Founded as a Church of England House of Worship, Old Wye is today an active American Episcopal Church.

Ektachrome by Walter H. Miller.