TCFL @ Home
Find
Visit
About
Home > Find > Interlibrary Loan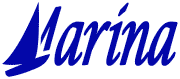 Did you know that TCFL cardholders can place their own requests for InterLibrary Loan materials? Here's how:
Check TCFL's online catalog to make certain that the item you're searching for isn't available locally.
Visit the Marina website by following the link below
Login using your TCFL barcode number (with no spaces, as always)
Search for the item you're looking for
Find your chosen item on the results list (make sure the search is complete - Marina searches can take a little longer than regular catalog searches) and click on its name
Select your pickup location and click on the "Request" button to complete your request.
NOTE: If you see the message "Click here to place an ILL request through the Talbot County Free Library" the item is not available through regular InterLibrary Loan. If you select the "Request" button and complete the more detailed online form, your library account will be charged at least a $5.00 fee to cover shipping the material to and from an out of state library, regardless of whether you check the item out.
For further assistance please contact:
Talbot County Free Library
Phone: 410-822-1626
Email: talb-ill@tcfl.org
© Talbot County Free Library